Election Day is October 16, 2017
Unofficial Results:
Subdivision 2-1 - Kevin Bossert
Subdivision 4-2 - Barry Redel
Subdivision 4-3 - Douglas Noble
Official results will be released on Friday, October 20, 2017.
All candidates running for election were provided the opportunity to share their thoughts, and all submissions which were received are posted here.
If you want to learn more about a specific candidate, or their positions, we recommend you contact them directly to learn more ahead of Election Day.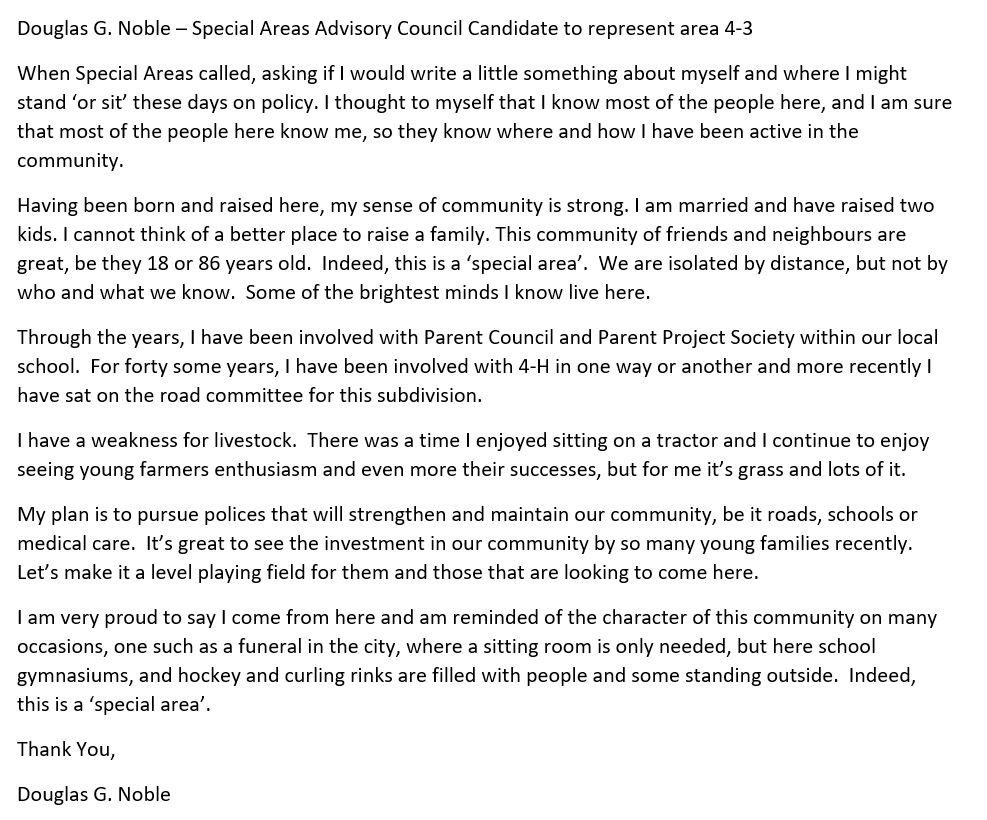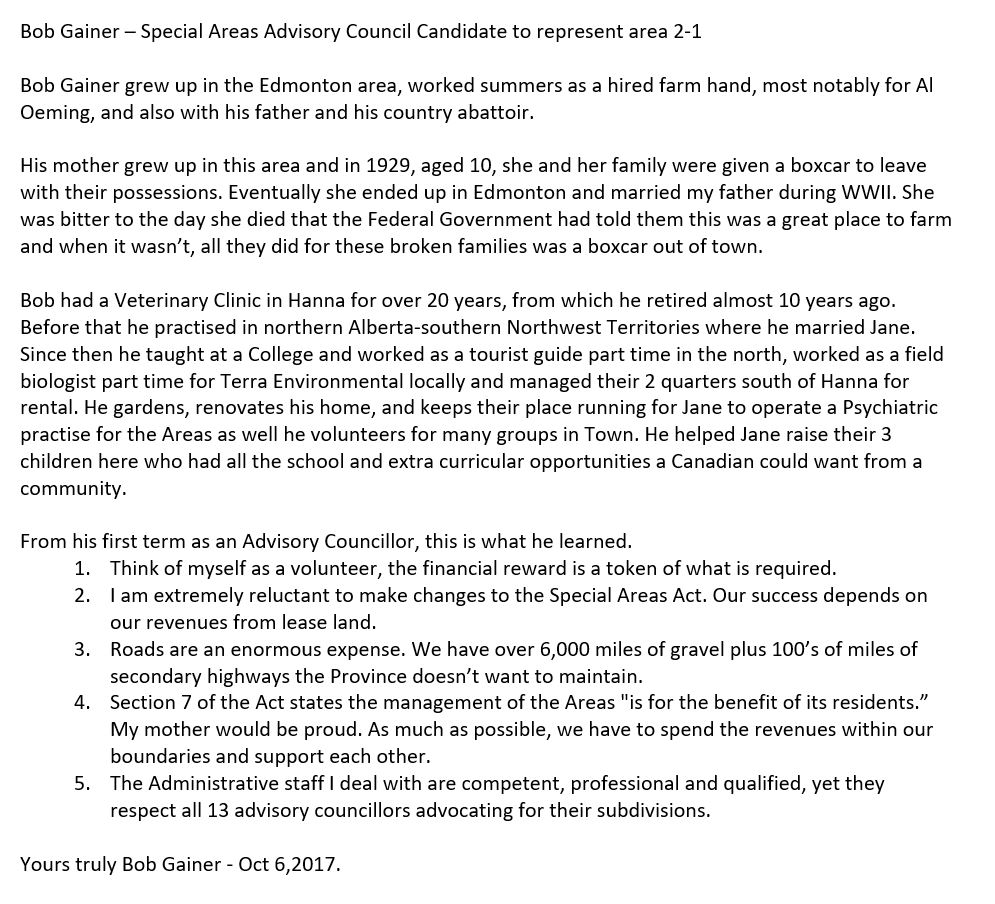 | Subdivison | First Name-Last Name | Acclaimed (Yes/No) | Incumbent (Yes/No) |
| --- | --- | --- | --- |
| 2-1 | Kevin Bossert | No | No |
| 2-1 | Bob Gainer | No | Yes |
| 2-2 | Neal Roes | Yes | Yes |
| 2-3 | Brad Slorstad | Yes | Yes |
| 2-4 | Brent Horner | Yes | Yes |
| 2-5 | James Madge | Yes | Yes |
| 2-7 | Daryl Swenson | Yes | Yes |
| 2-8 | Brad Osadczuk | Yes | Yes |
| 3-4 | Travis Foot | Yes | Yes |
| 3-5 | Samuel Shadlock | Yes | No |
| 3-6 | Kevin Wilson | Yes | Yes |
| 4-1 | Graham Schetzsle | Yes | No |
| 4-2 | Robert Kropinske | No | No |
| 4-2 | Barry Redel | No | No |
| 4-3 | Corey Doneff | No | No |
| 4-3 | Douglas Noble | No | No |